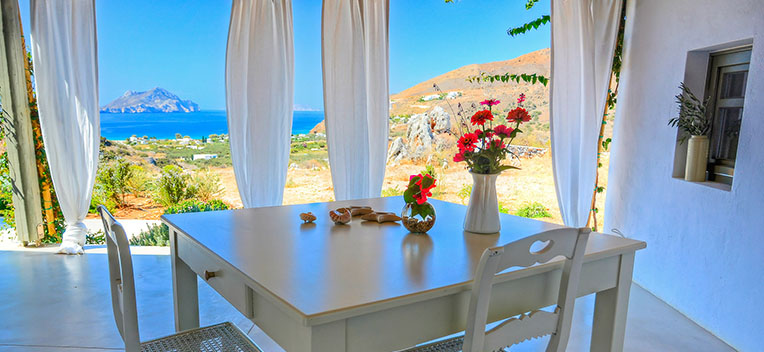 The villa is for up to 8 people and consists of a living room and a fully equipped kitchen. Further, there are three bedrooms with each its own bathroom. There are four verandas with tables and chairs for dining outside, armchairs and "chaises longues" in a private garden of 4000 m2 and two private parking spaces.
From every room, and of course the verandas, you can enjoy a breath-taking view of the sea, mountains, and the valley of olive trees.
There is a sophisticated system for the recovery and recycling of grey water, which is then re-used to water the garden.